The Team
Editor
Ajanta Prabahita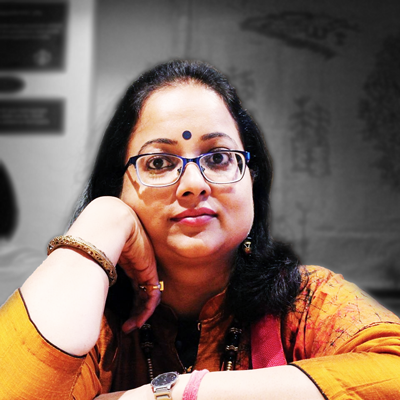 Born and brought up in the lap of upper Assam's Nature, Digboi — close to forest and tall trees.
As I went for higher studies to Visva-Bharati, Santiniketan, my understanding and appreciation of nature were further enhanced. Subsequently I have been a homemaker through certain phases and a passionate writer on my way to becoming an educator by profession.
I inherited a keen interest in photography from initially my grandfather, and got exposed to various kinds of camera and techniques subsequently from my father, who encouraged and facilitated my juvenile efforts. As a young adult it was always painful to see nature destroyed as it has been over the years; as I met my friends Rah, Noel and Gautam, we, with the sole aim of saving the rich variety of nature's creations, joined hands to contribute the best we can.
I give inputs and feedback in concordance with the ideas and evocations generated within me — it's up to the innovative trio of photographers to implement, execute and give shape.